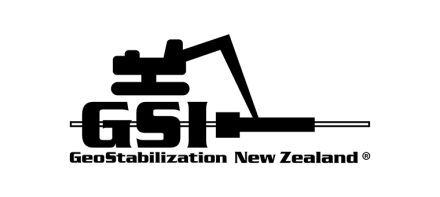 GeoStabilization International® is a geohazard mitigation and ground engineering firm operating throughout New Zealand and Australasia.
Our passion is to develop and install innovative Geohazard, Ground Engineering and Contaminated ground solutions across a wide range of infrastructure and projects. We specialize in emergency landslide and Geohazard mitigation, Ground Engineering and Contaminated ground remediation through applying Engineering Innovation. GeoStabilization's team includes some of the brightest and most dedicated professionals in the Geohazard, Ground Engineering and Contaminated ground industries. GSI is focused on providing solutions to complex Geotechnical problems and can draw upon a strong internal team of design and engineering specialists coupled with a skilled and capable construction team. Our expertise, proprietary tools, and worldwide partnerships allow us to repair virtually any slope stability or foundation problem in any geologic setting.
Our patented tools include the Biowall® System, ScourMicropiles™, SuperNails™, RailJET™, and SuperScaler™. All of which we install using a combined fleet of over 91 purpose-built Soil Nail Launchers™ and purpose-built limited-access drill rigs.