VENUE
Claudelands is an award-winning conference, meeting, function, exhibition and events venue located in Hamilton. New Zealand. Claudelands has a rich cultural history, and has been hosting events in Hamilton since the late 1800s. The extensive redevelopment of Claudelands began in 2007 and an Open Day was held to mark its re-opening in June 2011. Claudelands' award-winning design is a reflection of the unique cultural and ecological nature of the area. Claudelands is committed to sustainability, with a series of initiatives already in place and others currently being developed.
Map location of the Claudelands Event Centre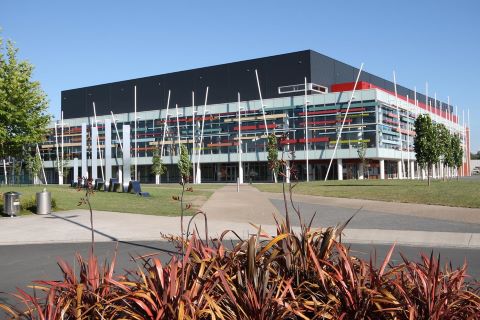 ACCOMMODATION
Start your day fresh with breakfast from the buffet in the light-filled restaurant or on the terrace adjacent to the Waikato River. Contemporary decor and natural light will make your room a haven at the Novotel Hamilton Tainui Hotel. Conveniently located for anyone exploring the region. 20-minutes from Hamilton Airport and an easy stroll to attractions and activities. The stylish restaurant and bar on site makes getting a drink or a bite to eat easy.
Click here to receive Novotel Tainui Hamilton Future Roads delegate discount rates.
Map location of the Novotel Tainui Hamilton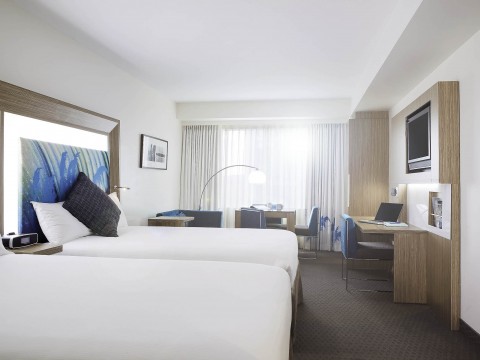 Click here to receive Ibis Hamilton Future Roads delegate discount rates.
Map location of the Ibis Hamilton Tainui Hotel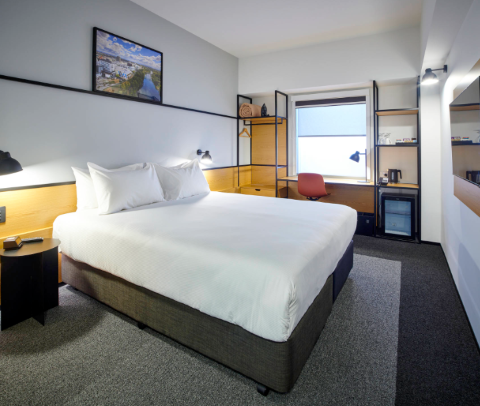 Heartland Ambassador Hotel Hamilton is the ideal place for any visit in Hamilton, whether it be for business or leisure. Accommodation offers ample space and natural light with standard through to superior options. The grounds have plenty of greenery, and with an outdoor swimming pool, children's pool and hot tub, there is plenty of opportunity to take some time out.
Click here to receive Heartland Ambassador Future Roads delegate discount rates. Please use promo code FUTURE23.
Map location of the Heartland Ambassador Hotel Hamilton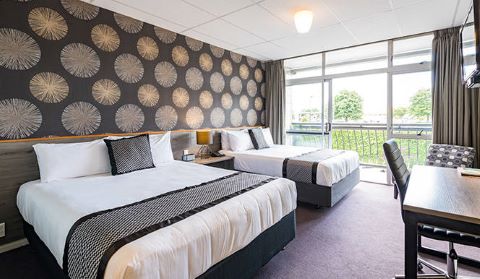 Enjoy a convenient location in the central business district and contemporary amenities in a historic setting at Ramada by Wyndham, Hamilton City Center. Just 15 kilometers from Hamilton Airport and the Claudelands Event Centre. Relish in views of Victoria Street as you take advantage of on-site dining, fitness centre, parking, and free WiFi.
Click here to receive Ramada Hamilton Future Roads delegate discount rates.
Map location of Ramada by Wyndham, Hamilton City Centre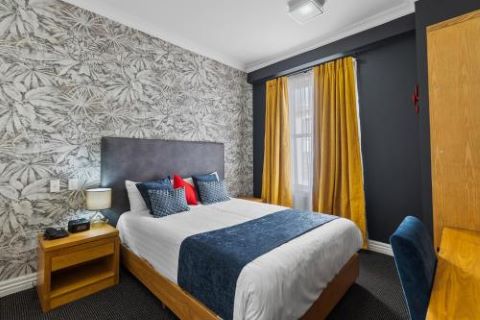 DISCOUNTS AND HOT DEALS
Grab a deal or discount on everything from activities & entertainment to accommodation and dining in the Waikato region. Check it out here
ABOUT HAMILTON/KIRIKIRIROA
The gateway to the central North Island, Hamilton/Kirikiriroa, is New Zealand's largest inland city, straddling the superb Waikato River.
With a young, smart and innovative population, Hamilton's warm and welcoming spirit, rich history and contrasting splendours ensure visitors are spoiled for choice of places to relax, enjoy and do business.
From magnificent parks and gardens to a thriving cultural precinct, the city offers a vibrant combination of fine dining and nightlife options as well as an eclectic mix of leisure, lifestyle and activity choices.
Whether you are planning a day out or simply want to know about Hamilton, for the ultimate experience in what the city has to offer, visit the Hamilton i-SITE first.
The i-SITE specialises in event ticketing, itinerary planning and information for all New Zealand destinations, bookings nationwide, free travel guides, maps and much more.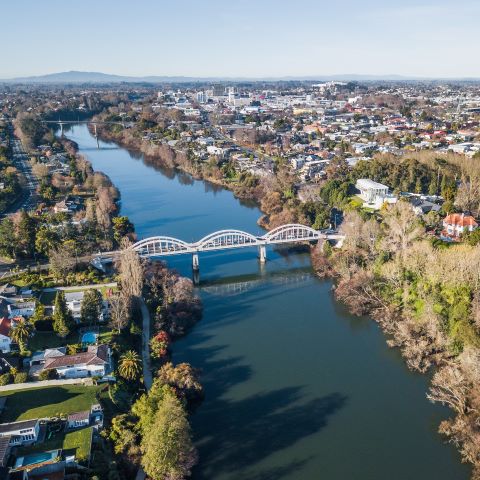 Fast facts
Hamilton has Aotearoa/New Zealand's longest river, the Waikato which flows for 16 kilometres through the city
Kirikiriroa, the city's Māori name means 'long stretch of gravel'
Population of 160,911 (2018 Census) and is NZ's 4th largest city
Hamilton City has 3.3 per cent of NZ's population and is home to more than 80 ethnic groups
Has a youthful population - around half of residents are under 30 years old
Mild climate and moderate year round rainfall keep the city and surrounding area green
 Average temperatures - 18C in January (summer) and 9C in July (winter)
The city has more than 1,000 hectares of open space with 145 parks and gardens and 63 sports areas
Three international sports venues – the multi-purpose FMG Stadium Waikato, the boutique international cricket ground Seddon Park, and indoor sports venue Claudelands
Economy
Hamilton City is the major service centre for the Waikato region which is at the centre of one of the richest agricultural and pastoral areas in the world
Dairy industry is centred around Hamilton and Waikato -  a world-class centre of agricultural biotech excellence
Home to a number of New Zealand's science research facilities
The National Agricultural Fieldays – the largest agricultural trade show in the Southern Hemisphere – is held near Hamilton at Mystery Creek
Hamilton is within two hours drive of two main seaports (Auckland and Tauranga)
Auckland International Airport (New Zealand's major inbound and outbound airport and expansive industrial area of South Auckland) is under 2 hours drive away
The city is also at the centre of the upper North Island's developing road network
Developments
Click here to learn more about getting to and around Hamilton