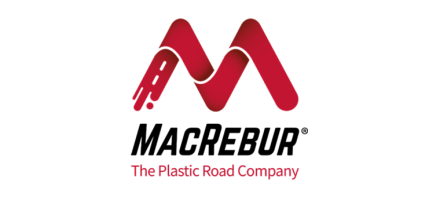 MacRebur Sustainable Polymers for Asphalt are leaders in offering asphalt suppliers both financial and environmental savings through the use of innovative products.
In use in 30 countries throughout the world, MacRebur is manufactured locally in New Zealand utilising New Zealand's non-recyclable waste plastics otherwise destined for landfill.
Safe for use - MacRebur products are rigorously tested to ensure they are safe for both humans and the environment.
ISO accredited - MacRebur provide real world accredited carbon savings. All carbon data is verified in accordance with ISO 14064-3.
Sustainable technologies - MacRebur extends part of the bitumen in an asphalt mix, reducing fossil fuel usage, leading to a reduction in carbon footprint and saving on material input costs.
MR6 – improves the modulus and stiffness of the asphalt offering an increase in structural fatigue comparable to V grade bitumen and significantly increasing rut resistance without altering fatigue performance.
MR8 – is a blend of polymers designed for the extension of binder in asphalt and fits into NZTA M10 specification.
Get in touch and find out how we can help you with your sustainability and carbon reducing objectives.